About us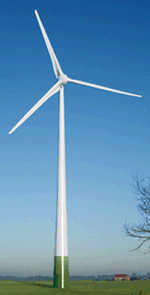 The group of Eolica Energia s.r.l. designs, builds and menages wind farms and other types of power plant that produce renewable energy.
Eolica-energia s.r.l. works with national and international companies that have a true experience in field of clean energy.
The Italian gouvernement stimulates the production of renawable energy in agreement with EU directives that preview to reduce the emissions from not renawable power-plant.

Address
Eolica-Energia s.r.l.
sede legale:Via T.Edison,12 73021 Calimera (LE) - Italy tel: +39.0832.871033 fax: +39.0832.872682